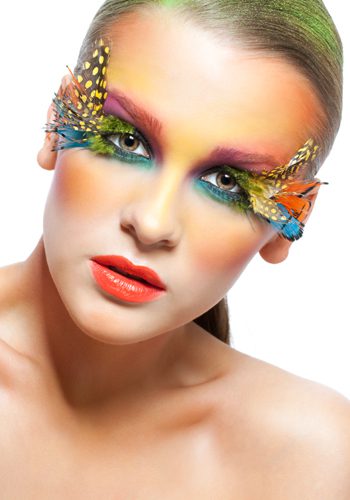 SKIN CARE SPECIALTY
600 Training Hours
How would you like to go to work every day and help others look and feel great? How would you like to interact with different types of people from different backgrounds and helping them to rejuvenate not only their skin but their whole attitude?
Increasing demand for people wanting younger-looking skin has turned esthetics into a fast growing and well-respected profession.
A Skin Care Specialist career involves beautifying the skin in a variety of ways, including analyzing the skin, performing facials, doing microdermabrasion treatments, waxing facial and body hair, extractions and exfoliations and recommending skin care regiments to clientele. The esthetics field also often involves luxury spa elements for the rest of the body, including body wraps and polishes, aromatherapy, foot reflexology, eyebrow shaping and eyelash extensions.
IS A CAREER IN ESTHETICS THE RIGHT CHOICE FOR YOU?
To be effective in your job as a Skin Care Specialist you need to have the following imperative qualities: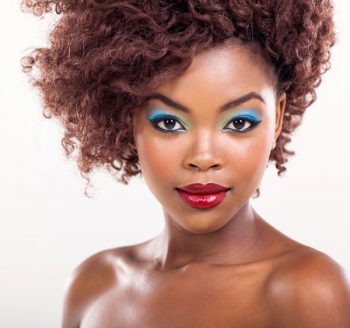 Have finger dexterity
Possess a sense of form and artistry
Enjoy dealing with the public
Be able to communicate well in order to establish, build and maintain a trusting relationship with each client
Be able to understand client's needs
Keep up to date on the latest esthetic techniques and technological innovations
Work long hours while building a personal clientele in order to earn your desired income
Make a strong commitment to the educational process
Learn the skills necessary to operate a personal business
HOW CAN I BECOME A SKIN CARE SPECIALIST?
In the State of New Jersey you are required to be at least 17 years of age, provide a proof of completion of high school or its GED equivalent and complete 600 hours of instruction training at an approved cosmetology school before you can take a licensing examination administered by the New Jersey State Board of Cosmetology and Hairstyling and receive your SKIN CARE SPECIALIST license.
HOW LONG WILL THE PROGRAM TAKE?
Required Training Hours: 600 hours
Full Time Day Schedule
9:00 am to 3:00 pm Monday – Friday
27.5 hours per week
22 weeks to complete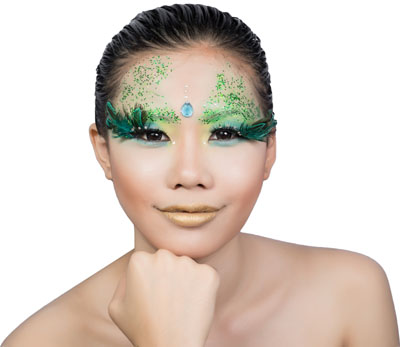 WHAT SKILLS WILL YOU LEARN?
We will provide you with every element of the skillset you need for your professional success. You will be able to recognize abnormalities in the skin and recommend effective treatments to correct those abnormalities. You will be adept at using a wide variety of products (cleansing agents, lotions, wraps, oils, to name a few) and equipment (lighted mirrors, steam machines, saunas and spas, rinsing apparatus, to name a few) in order to provide the client with a positive experience.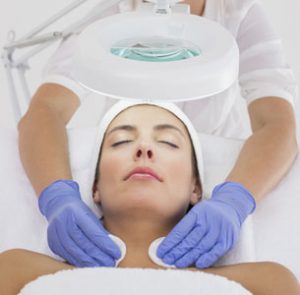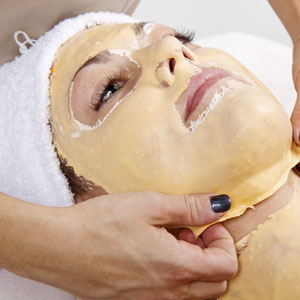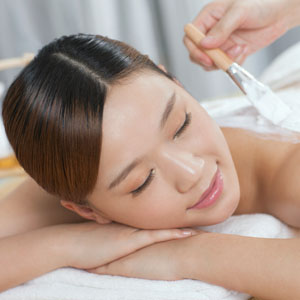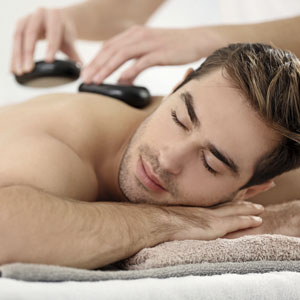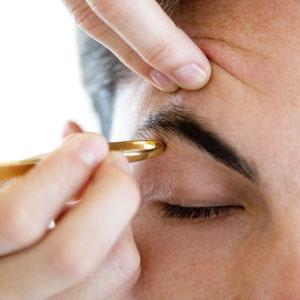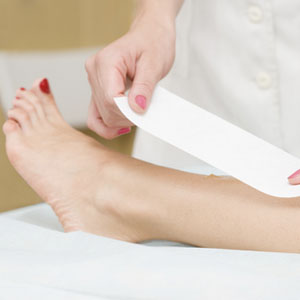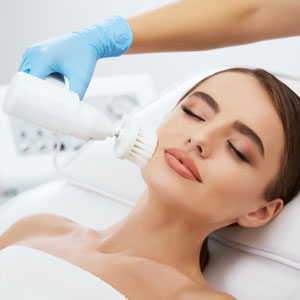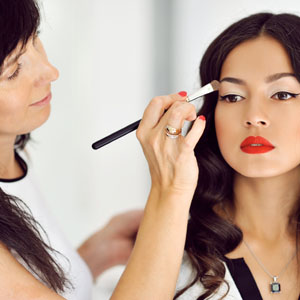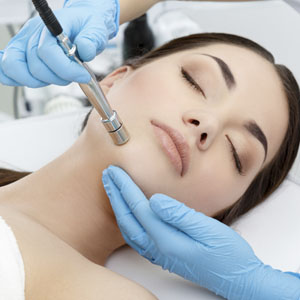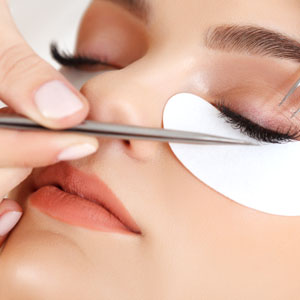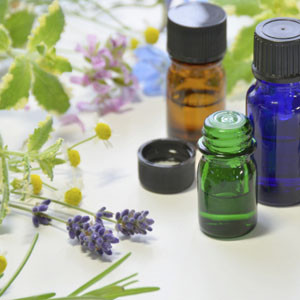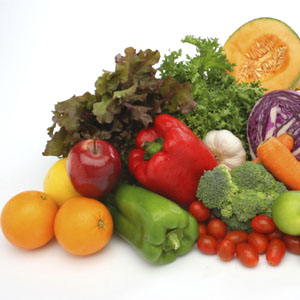 WHAT EQUIPMENT WILL YOU USE?
Unwrapping your new professional kit and going through it will be one of the most exciting days in your Skin Care Speciality program. We made sure it includes an array of tools and resources to help you make the most of your time at Cutting Edge Academy and take your career to the next level.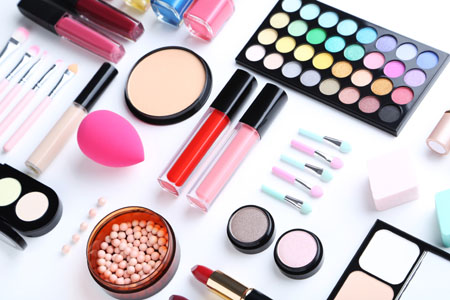 WHAT CAREERS CAN YOU FIND?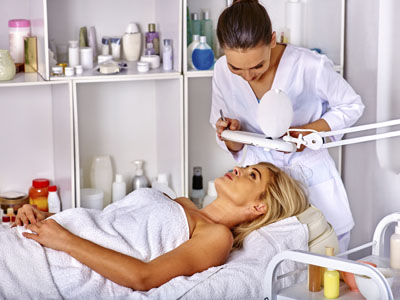 Career opportunities for licensed Skin Care Specialist include:
Skin Care Specialist / Esthetician          
Medical / Paramedical Esthetician
Clinical Esthetician
Master Esthetician
Spa Technician
Medical Spa Manager
Dermatology Specialist
Wax / Hair Removal Specialist
Beauty Consulting
Manufacturer's Representative
Product Development Professional
Research Assistant
Make Up Artist
Here are some popular setting where Skin Care Specialist can find employment:
Day Spas and Med Spas
Hair Salons
Hotel and Resorts
Cruise Ships
Department Stores
Health and Personal Care Stores
Plastic Surgeon and Dermatologist Office
Nutrition Consultant
Research and Product Development
Cosmetics Marketing and Purchasing
Fashion Shows and Photoshoots
TV, Theater and Movie sets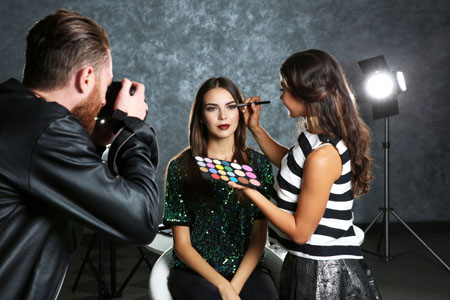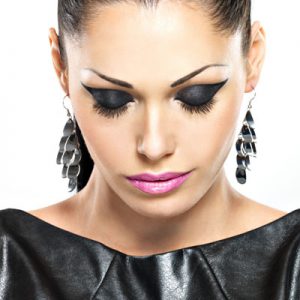 HOW MUCH WILL IT COST?
PROGRAM TOTAL COST: $8,655.00
Tuition: $7,800.00
Registration Fee (nonrefundable): $175.00
Kit, Equipment, Textbook, Supplies (nonrefundable): $680.00
Termination Fee: $100.00
IS THERE FINANCIAL ASSISTANCE?
There is a variety of financing options and scholarship opportunities available to those who qualify. The Manicuring program does not qualify for Federal Financial Aid. Cutting Edge Academy is approved by the U.S. Department of Education to offer federal financial aid for Cosmetology and Skin Care Specialty programs to qualifying students. Explore the options that may be available to you below or contact us directly at
862-251-7290  / 973-572-6619
FINANCIAL AID >>
  SCHOLARSHIP OPPORTUNITIES >>
    FINANCING OPTIONS >>

WHEN CAN YOU START?
New classes start on monthly basis
01-09-2017 Skin Care Specialty (Daytime)
02-06-2017 Skin Care Specialty (Daytime)
03-06-2017 Skin Care Specialty (Daytime)
04-03-2017 Skin Care Specialty (Daytime)
05-01-2017 Skin Care Specialty (Daytime)
06-05-2017 Skin Care Specialty (Daytime)
07-10-2017 Skin Care Specialty (Daytime)
08-07-2017 Skin Care Specialty (Daytime)
09-11-2017 Skin Care Specialty (Daytime)
10-02-2017 Skin Care Specialty (Daytime)
11-06-2017 Skin Care Specialty (Daytime)
12-04-2017 Skin Care Specialty (Daytime)