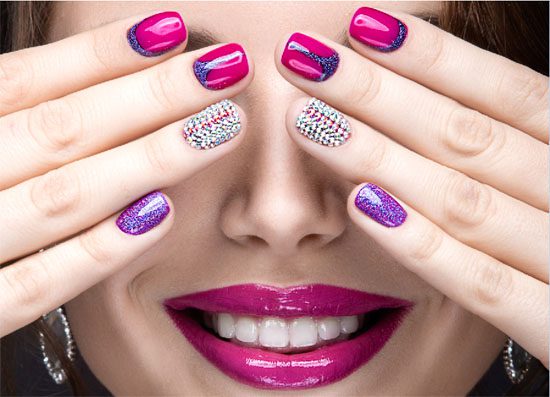 MANICURING
300 Training Hours
There is nothing quite like the luxury of a wonderful manicure and pedicure. The treatment makes the nails and skin of your hands and feet look and feel fantastic. How would you like to provide that amazing kind of service to people for a living?
You can use your creativity, your outstanding sense of design and masterful technical abilities to become a successful Manicurist. We will provide you with every element of the skillset you need for your professional success. From creativity to product knowledge to new advances in nail enhancement.
IS MANICURING CAREER THE RIGHT CHOICE FOR YOU?
To be effective in your job as a Manicurist you need to have the following imperative qualities: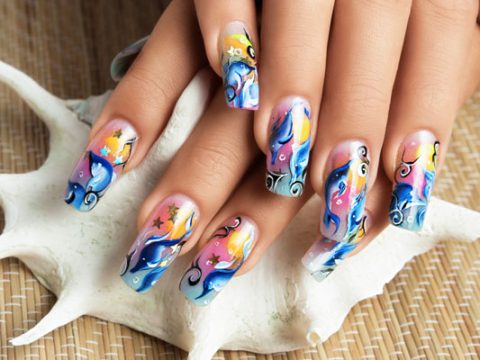 A diligent attention to detail
Good concentration levels
Dexterity and steady arm coordination
Ability to keep abreast of the fashion trends
A resilient grasp of health and safety procedure
Patience and creativity
Excellent people skills and service orientation
Good communication skills
Social perceptiveness to understand the concerns and reactions of other people
Ability to understand client's needs
HOW CAN YOU BECOME A MANICURIST?
In the State of New Jersey you are required to be at least 17 years of age, provide a proof of completion of high school or its GED equivalent and complete 300 hours of instruction training at an approved cosmetology school before you can take a licensing examination administered by the New Jersey State Board of Cosmetology and Hairstyling and receive your MANICURIST license.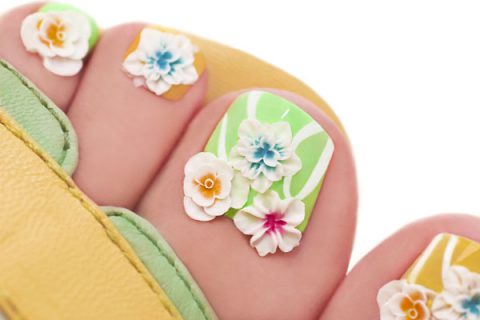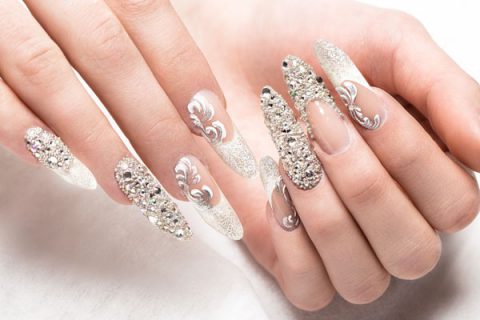 HOW LONG WILL THE PROGRAM TAKE?
Required Training Hours: 300 hours
Part Time Evening Schedule
6:00 pm to 10:00 pm Monday – Thursday
16 hours per week
19 weeks to complete
WHAT SKILLS WILL YOU LEARN?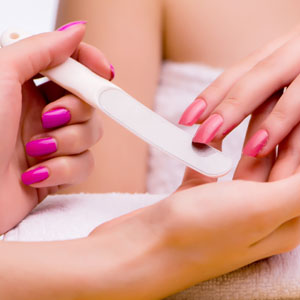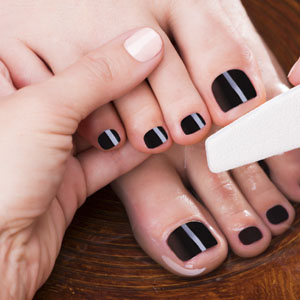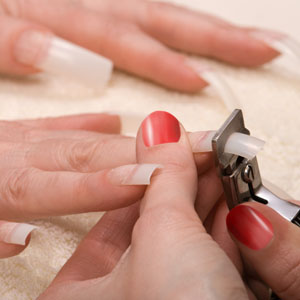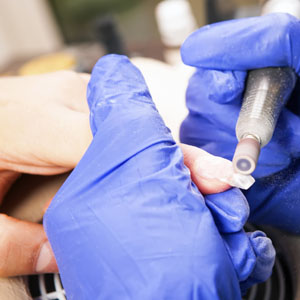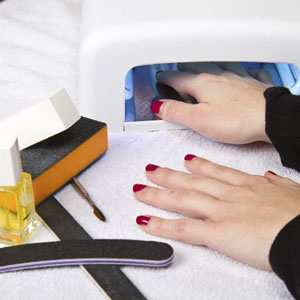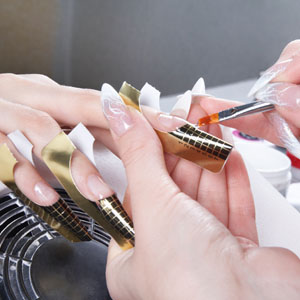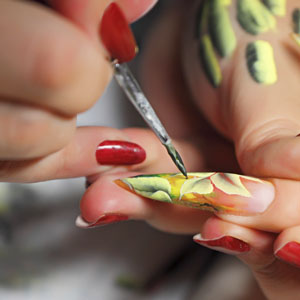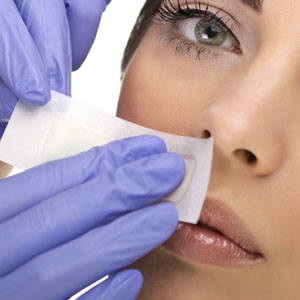 WHAT EQUIPMENT WILL YOU USE?
Unwrapping your new professional kit and going through it will be one of the most exciting days in your Manicuring program. We made sure it includes an array of tools and resources to help you make the most of your time at Cutting Edge Academy and take your career to the next level.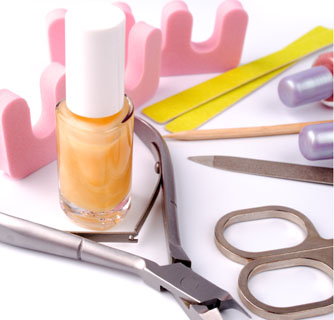 HOW THE PROGRAM WORKS?
Our Manicure program blends in-depth classroom instruction, hands-on training and one-on-one guidance from teachers who really care about you and your success.
The first half of your Manicuring program consists of lectures, demonstrations, practicing on practice fingers and practice hands, testing your knowledge on all the course subjects. The class sizes allow each student to receive individual attention from our teachers who will challenge you creatively and technically.
After completion of 150 hours, passing the written and practical midterm evaluations, recommendation of your instructor and providing a physician's certificate, you will advance to the Senior status with a Student Work Permit issued by the N.J. State Board of Cosmetology and Hairstyling.
In the second half of your program you will get even more hands-on in our Student Salon. While performing clinic services on public, you will build your self-esteem and knowledge to succeed in your future career, sharpen your skills through additional lectures, advanced demonstrations and salon management.
Once you complete the required 300 training hours you will be fully prepared to pass your N.J. State Board exam and have the tools and confidence to start a new career as a licensed Manicurist.
WHAT MANICURIST JOBS ARE THERE?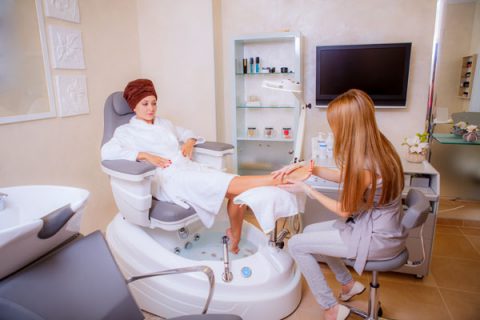 Career opportunities for licensed Manicurists include:
Manicurist
Pedicurist
Salon Owner
Platform Manicurist
Theatrical Nail Technician
Manufacturer's Representative
Beauty Magazine Columnist
Beauty Supply Salesperson
Here are some popular setting where manicurist can find employment:
Nail Studios
Spas and Hair Salons
Department Store Salons
Resorts
Cruise Ships
Country Clubs
Health and Personal Care Stores
Retail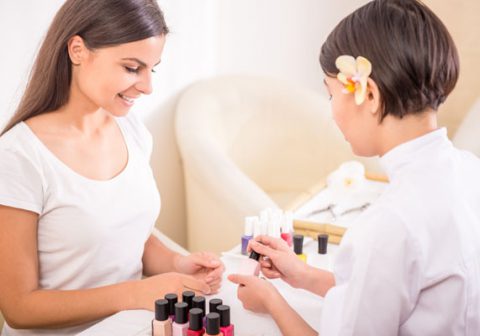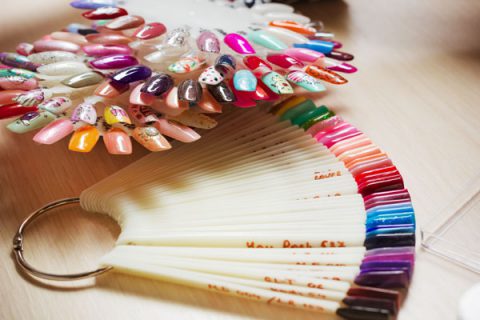 Some Manicurists decide to take their education to the next level and develop their own product lines, like a polish line, nail care product or even develop all-new styles of manicures like the new popular gel nail trend. If you have got a knack for creating your own designs, or have an idea for a new product, this could be a great route to go!
HOW MUCH WILL IT COST?
TOTAL PROGRAM COST: $3,875.00
Tuition: $3,150.00
Registration Fee (nonrefundable): $175.00
Kit, Equipment, Textbook, Supplies (nonrefundable): $550.00
Termination Fee: $100.00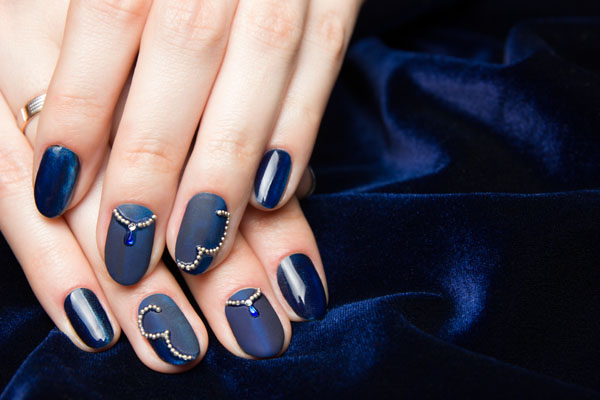 IS THERE FINANCIAL ASSISTANCE?
There is a variety of financing options and scholarship opportunities available to those who qualify. The Manicuring program does not qualify for Federal Financial Aid. Cutting Edge Academy is approved by the U.S. Department of Education to offer federal financial aid for Cosmetology and Skin Care Specialty programs to qualifying students. Explore the options that may be available to you below or contact us directly at
862-251-7290  / 973-572-6619
FINANCIAL AID >>
SCHOLARSHIP OPPORTUNITIES >>
  FINANCING OPTIONS >>

WHEN CAN YOU START?
New classes start on monthly basis
01-09-2017 Manicuring (Evening)
02-06-2017 Manicuring (Evening)
03-06-2017 Manicuring (Evening)
04-03-2017 Manicuring (Evening)
05-01-2017 Manicuring (Evening)
06-05-2017 Manicuring (Evening)
07-10-2017 Manicuring (Evening)
08-07-2017 Manicuring (Evening)
09-11-2017 Manicuring (Evening)
10-02-2017 Manicuring (Evening)
11-06-2017 Manicuring (Evening)
12-04-2017 Manicuring (Evening)