CONSUMER INFORMATION AND DISCLOSURES
ANNUAL SECURITY REPORT
Choosing a postsecondary institution is a major decision for students and their families.  Along with academic, financial and geographic considerations, the issue of campus safety is a vital concern.
Cutting Edge Academy as an institution participating in federal Title IV student financial assistance program must comply with the Higher Education Act of 1965 (HEA) and is required to disclose campus crime statistics and security information.
In 1990, Congress enacted the Crime Awareness and Campus Security Act of 1990 (Title II of Public Law 101-542), which amended the Higher Education Act of 1965 (HEA).  The act was amended in 1992, 1998, 2000 and 2008.
The 1998 amendments renamed the law the Jeanne Clery Disclosure of Campus Security Policy and Campus Crime Statistics Act in memory of a student who was slain in her dorm room in 1986.  It is generally referred to as the Clery Act and is in section 485(f) of the HEA.
On March 7, 2013, the Violence Against Women Reauthorization Act of 2013 (VAWA) (Public Law 113-14) was signed into law.  VAWA includes amendments to the Clery Act.  These changes require institutions to disclose statistics, policies and programs related to dating violence, domestic violence, sexual assault and stalking, among other changes.
The Clery Act requires our institution to report to the Department of Education and disclose in our annual security report statistics for the three most recent calendar years concerning the number of each of the following crimes that occurred on or within our Clery geography and that are reported to local police agencies.
As Cutting Edge Academy was approved to participate in federal Title IV student financial assistance program in August 2016, therefore our first annual security report was prepared for the year of 2016
1st Category – CRIMINAL OFFENSES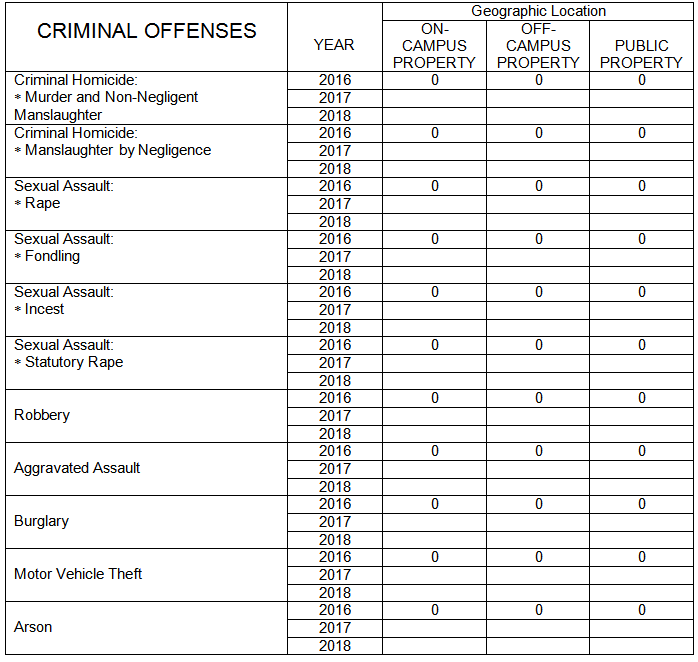 Types of Criminal Offenses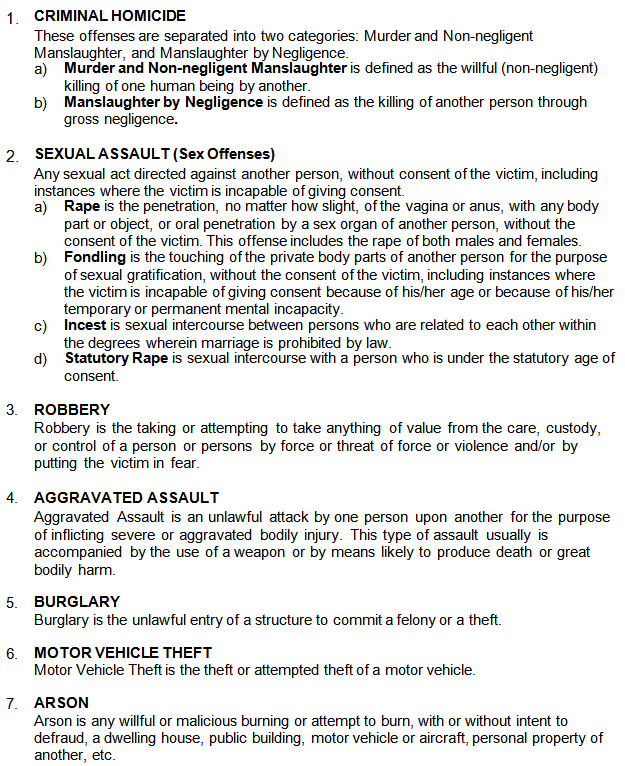 2nd Category – HATE CRIMES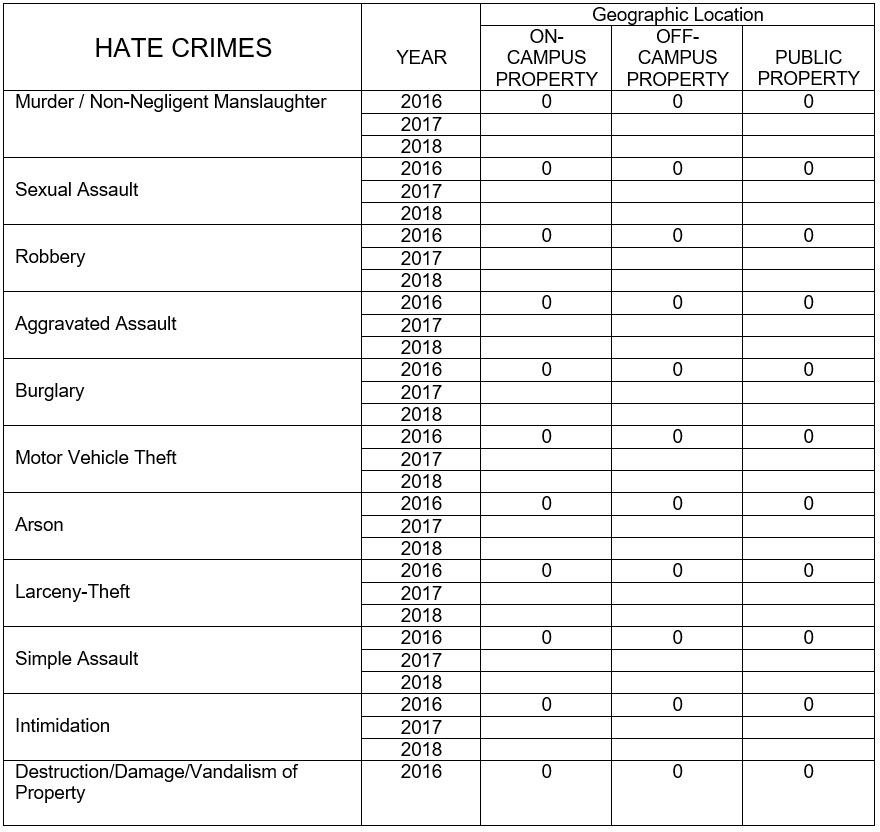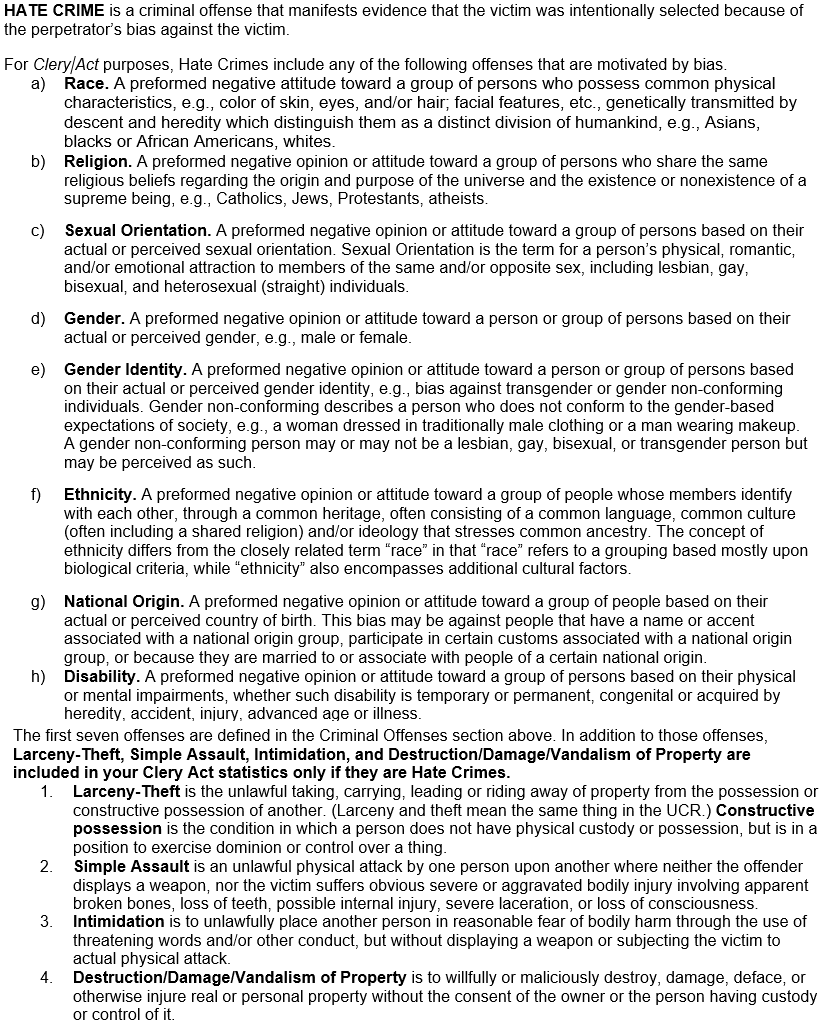 3rd Category – VAWA OFFENSES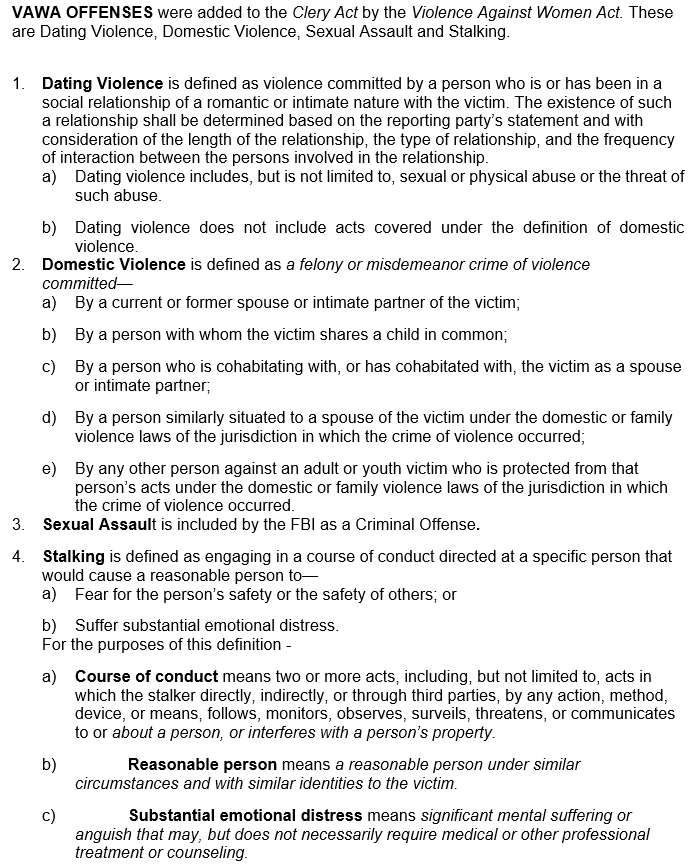 4th Category – Arrests and Disciplinary Referrals for Violation of Weapons, Drug Abuse and Liquor Laws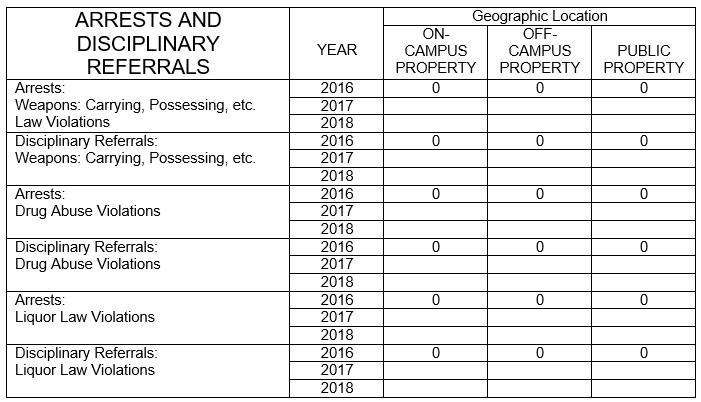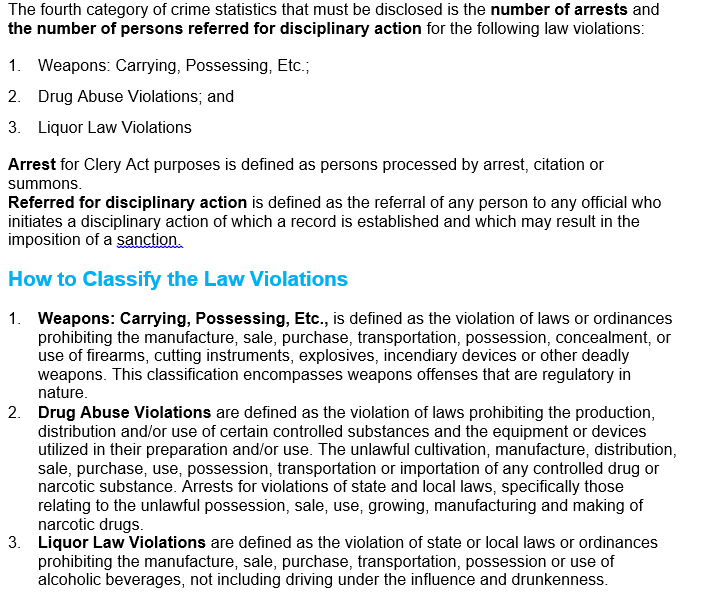 CAREER AND PLACEMENT SERVICES
Cutting Edge Academy is committed to your education and future career. Assistance in finding employment through career fairs, employer presentations, and promotion will be provided. We will also assist all students with salon placements by using our relationships with salons and spas.
Although Cutting Edge Academy cannot guarantee employment for any graduate a letter of reference is available upon request.
We do offer lifetime assistance to our Alumni for job opportunities. There is no charge for this service, nor does it expire. Future earnings depend on the operator's ambition, ability, reliability and work attitude.
COMPLETION, LICENSURE AND PLACEMENT RATES (NACCAS)
Cutting Edge Academy participates in an annual report that measures the completion, licensure and employment success of our graduates.
We are accredited by the National Accrediting Commission of Career Arts & Sciences (NACCAS) and use its calculation for institutional outcomes derived from a single cohort of students.
NACCAS' 2015 Annual Report (includes data from December 1, 2015 to November 30, 2016):

Cutting Edge Academy has exceeded the NACCAS' standards.
Minimum Outcomes Thresholds: NACCAS' Standard I requires an institution to meet or exceed the following measures of student success:
50% graduation; 60% placement; 70% licensure exam pass rate
Note: These outcome rates are calculated for the institution as a whole; NACCAS does not measure outcome rates for individual programs
Key Definitions: NACCAS' 2015 (data) Annual Report is derived from a single cohort of students – those scheduled to graduate in 2015. NACCAS' graduation, placement and licensure definitions are provided below:
Graduation Rate: Based on all students scheduled to graduate from their program in 2016. Of those students scheduled to graduate in 2015, the percentage that actually graduated before November 30, 2016.
Note: The scheduled graduation date is a student's most recent contract end date (i.e., the contract end date after all leaves of absence, schedule changes, re-enrollments and other contract changes have been accounted for).
Graduate: A student who has completed all applicable academic and non-academic requirements, as defined by the institution's graduation policy.
Placement Rate: Of those graduates from the graduation cohort who are eligible for placement, the percentage who were placed prior to November 30, 2016.
Eligible for Placement: A graduate from the graduation cohort is considered eligible for placement unless they meet one of the five exemptions detailed below:

The graduate is deceased
The graduate had a permanent or indefinite disability
The graduate was deployed for military service/duty
The graduate studied under a student visa and is ineligible for employment in the U.S.
The graduate continued his/her education at an institution under the same ownership

Placement: A graduate who is or has been employed in a field for which their training prepared them (i.e., in a position within the beauty and wellness industry that directly relates to their field of training) after graduation and prior to November 30, 2016. Graduates who obtain temporary positions (i.e., positions where there is an expectation prior to the graduate's hire that the employment relationship between the employer and graduate will not last more than one month) are not considered placed.
Licensure Rate: Of the graduates from the graduation cohort who sat for all parts of their required state/national licensure exam prior to November 30, 2016, the percentage that passed all required parts of the state/national exam before November 30, 2016.
COPYRIGHT INFRINGEMENT POLICIES AND SANCTIONS
Cutting Edge Academy prohibits copyright infringement. The school will take disciplinary action against any student who distributes unauthorized copyrighted materials including peer-to-peer file sharing and the prohibited use of the institution's information technology system for those activities. Any student involved in such an act will be reported to the proper authorities.
Summary of Civil and Criminal Penalties for Violation of Federal Copyright Laws
Copyright infringement is the act of exercising, without permission or legal authority, one or more of the exclusive rights granted to the copyright owner under section 106 of the Copyright Act (Title 17 of the United States Code). These rights include the right to reproduce or distribute a copyrighted work. In the file-sharing context, downloading or uploading substantial parts of a copyrighted work without authority constitutes an infringement.
Penalties for copyright infringement include civil and criminal penalties. In general, anyone found liable for civil copyright infringement may be ordered to pay either actual damages or "statutory" damages affixed at not less than $750 and not more than $30,000 per work infringed. For "willful" infringement, a court may award up to $150,000 per work infringed. A court can, in its discretion, also assess costs and attorneys' fees. For details, see Title 17, United States Code, Sections 504, 505.
Willful copyright infringement can also result in criminal penalties, including imprisonment of up to five years and fines of up to $250,000 per offense.
For more information, please see the Web site of the U.S. Copyright Office at www.copyright.gov , especially their FAQ's at www.copyright.gov/help/faq .
DRUG AND ALCOHOL ABUSE PREVENTION
Cutting Edge Academy prohibits the unlawful possession, use or distribution of illicit drugs and alcohol by students and staff on the property or as part of any Academy activities. The Academy will immediately contact law enforcement officials to report all unlawful activities.
The health risks of the use of illicit drugs and alcohol abuse require providing education and referral for students and staff. The Academy provides education annually and refers students and staff to local services. Area drug abuse information, counseling referral and treatment centers information is made available to students or staff members.
The academy will expel students and terminate staff involved in unlawful possession, use or distribution of illicit drugs and alcohol. Students and staff maybe reinstated upon completion of an appropriate rehabilitation program. A registration fee will be required for the student to re-enroll in their course of study at the Academy.
There are serious legal sanctions for illegal use of drugs and/or alcohol. There is serious health risks associated with such use. Health risks associated with the use of illicit drugs and the abuse of alcohol include: impaired mental and physical health, neurological disease/damage, memory and intellectual performance interference, mental and physical depression, uncontrollable violence, impulsive behavior, convulsive seizures, homicide, suicide, cardiac disease or damage, gastritis, anemia, liver and pancreatic disease, liver failure or pancreatitis, deteriorating relationships, and death.
You may seek help at the following:
Addictions Hotline: 800-322-5525
Alcohol Referral: 800-729-6686
Al-Anon for families of alcoholics: 800-344-2666
St. Barnabas Hospital: 800-300-0628
Drug and alcohol abuse prevention program review will be conducted in September 2017. There have been zero violations and zero sanctions reported .
PRIVACY OF STUDENT RECORDS - FAMILY EDUCATIONAL RIGHTS AND PRIVACY ACT (FERPA)
Cutting Edge Academy complies with all FERPA (Family Educational Rights and Privacy Act). All students and the parents of dependent minor students are guaranteed access to the student's cumulative records for review. Supervision and interpretation of the records is provided during the review. Requests for a review must be made in writing and in the case of a dependent minor student; the parent's written request must be addressed to the school's Director. It is the policy of Cutting Edge Academy to release information each time regarding a student with the written consent each time from the student to release such Information, except where a legal exemption exists. Cutting Edge Academy will also allow upon request, access to NACCAS and government agencies. All files are kept for 5 years.
REFUND POLICY
For applicants who cancel enrollment or students who withdraw from enrollment a fair and equitable settlement will apply. The following policy will apply to all terminations for any reason, by either party, including student decision, course and program cancellation, or school closure. Any monies due the applicant or students shall be refunded within 45 days of official cancelation or withdrawal. Official cancellation or withdrawal shall occur on the earlier of the dates that:
An applicant is not accepted by the school. The applicant shall be entitled to a refund of all monies paid.
A student (or legal guardian) cancels his/her enrollment in writing within three business days of signing the enrollment agreement. In this case all monies collected by the school shall be refunded, regardless of whether or not the student has actually started classes.
A student cancels his/her enrollment after three business days of signing the contract but prior to starting classes. In these cases he/she shall be entitled to a refund of all monies paid to the school less the registration fee in the amount of $175.
A student notifies the institution of his/her withdrawal in writing.
A student on an approved leave of absence notifies the school that he/she will not be returning. The date of withdrawal shall be the earlier of the date of expiration of the leave of absence or the date the student notifies the institution that the student will not be returning.
A student is expelled by the school. (Unofficial withdrawals will be determined by the institution by monitoring attendance at least every 30 days.)
In type 2, 3, 4 or 5, official cancellations or withdrawals, the cancellation date will be determined by the postmark on the written notification, or the date said notification is delivered to the school administrator or owner in person.

For students who enroll and begin classes but withdraw prior to course completion (after three business days of signing the contract), the amount due when termination occurs is as follows:

175.00 Registration Fee and $100 Termination fee.
$1,005.00 for Cosmetology, $900.00 for Barbering, $680.00 for Skin Care Specialty, $550.00 for Manicuring and $250.00 for Teacher Training course represents cost of student case equipment, tools, textbook, instructions materials.
The following schedule of tuition earned by the School applies. All refunds are based on schedule hours.


All refunds will be calculated based on the student's last date of attendance. Any monies due a student who withdraws shall be refunded within 45 days of a determination that a student has withdrawn, whether officially or unofficially. In the case of disabling illness or injury, death in the student's immediate family or other documented mitigating circumstances, a reasonable and fair refund settlement will be made.
If permanently closed or no longer offering instruction after a student has enrolled, the school will provide a pro rata refund of tuition to the student OR provide course completion through a pre-arranged teach out agreement with another institution. If the course is canceled subsequent to a student's enrollment, the school will either provide a full refund of all monies paid or completion of the course at a later time. If the course is cancelled after students have enrolled and instruction has begun, the school shall provide a pro rata refund for all students transferring to another school based on the hours accepted by the receiving school OR provide completion of the course OR participate in a Teach-Out Agreement OR provide a full refund of all monies paid.
Students who withdraw or terminate prior to course completion are charged a cancellation or termination fee of $100.00. This refund policy applies to tuition and fees charged in the enrollment agreement. Other miscellaneous charges the student may have incurred at the institution (EG: extra kit materials, books, products, unreturned school property, etc.) will be calculated separately at the time of withdrawal. All fees are identified in the catalog and in this enrollment agreement.
If a Title IV financial aid recipient withdraws prior to course completion, a calculation for return of Title IV funds will be completed and any returns by the school shall be paid, as applicable, first to Federal Unsubsidized Direct Loan program, second to Federal Subsidized Direct Loan program, third to Federal Direct PLUS Loan program, fourth to Federal Pell Grant program, fifth to other federal, state, private or institutional student financial assistance programs, and last to the student.  After all applicable returns to Title IV funds have been made, the above refund policy will apply to determine the amount earned by the school and owed by the student.
SATISFACTORY ACADEMIC PROGRESS POLICY
The Satisfactory Academic Policy is consistently applied to all students enrolled at the school. It is printed in the catalog to ensure that all students receive a copy prior to enrollment. The policy complies with guidelines established by the National Accrediting Commission of Career Arts and Sciences (NACCAS)* and the federal regulations by the U.S. Department of Education. Academic Progress (SAP) Evaluations will be conducted when a student reaches their programs' preset checkpoints. Evaluations will measure performance in both academics, based on grades received, and attendance, based on the percentage of cumulative actual hours to scheduled hours.
Satisfactory Academic Progress evaluates two components: cumulative attendance since the beginning of their course and qualitative academic performance.
* Accredited School with Financial Aid
ACADEMIC PROGRESS EVALUATIONS:
The Qualitative element used to determine academic progress is a reasonable system of grades as determined by assigned academic learning. Students are assigned academic learning and a minimum number of practical requirements. Academic learning is evaluated after each unit of study. Practical assignments are evaluated as completed and counted toward course completion only when rated as satisfactory or better. If performance does not meet satisfactory requirements, it is not counted and the performance must be repeated. At least two comprehensive practical skills evaluations will be conducted during the course of study. Practical skills are evaluated according to text procedures and set forth in practical skills evaluation criteria adopted by the school. Students must maintain a written grade average of 75% and pass a FINAL written and practical exam prior to graduation. Students must make up failed or missed tests and incomplete assignments. Numerical grades are considered according to the following scale:

ATTENDANCE PROGRESS EVALUATION:
Students are required to attend a minimum of 67% of the hours possible based on the applicable schedule in order to be considered maintaining satisfactory attendance progress. Evaluations are conducted at the end of each evaluation period to determine if the student has met the minimum requirements. The attendance percentage is determined by dividing the total hours accrued by the total number of hours scheduled. At the end of each evaluation period, the school will determine if the student has maintained at least 67% cumulative attendance since the beginning of the course which indicates that, given the same attendance rates, the student will graduate within the maximum time frame allowed. Cutting Edge Academy allows a maximum 10% of a described course as excused absent hours. All other absences for any reason are considered unexcused absent hours.
MAXIMUM TIME FRAME:
All course requirements must be completed within a maximum time frame. The maximum time frame for each course is defined as not to exceed 150% of the described course length. Students who reach maximum time frame without the benefit of completing the course length will be expelled from the program. For example, full time Cosmetology student enrolled in 1200 hour course must complete the course by a maximum of 1800 scheduled hours.
SATISFACTORY ACADEMIC PROGRESS EVALUATION CHECKPOINTS:

* Transfer Students – Midpoint of the contracted hours or the established evaluation periods, whichever comes first Evaluations will determine if the student has met the minimum requirements for satisfactory academic progress. The frequency of evaluations ensures that students have had a least one evaluation by midpoint in the course.
DETERMINATION OF PROGRESS STATUS:
Students meeting the minimum requirements for academic and attendance at the evaluation point are considered to be making satisfactory academic progress until the next scheduled evaluation. Students will receive a hard-copy of their Satisfactory Academic Progress Determination at the time of each of the evaluations. Students deemed not maintaining Satisfactory Academic Progress may have their Title IV Funding interrupted, unless the student is on warning or has prevailed upon appeal resulting in a status of probation.
WARNING:
Students who fail to meet minimum requirements for attendance or academic progress after the warning period will be placed on probation and considered to be making satisfactory academic progress while during the probationary period, if the student appeals the decision, and prevails upon appeal. The student will be advised in writing on the actions required to attain satisfactory academic progress by the next evaluation. If at the end of the warning period, the student has still not met both the attendance and academic requirements, he/she may be placed on probation and, if applicable, students may be deemed ineligible to receive Title IV funds.
PROBATION:
Student who fail to meet minimum requirements for attendance or academic progress after the warning period will be placed on probation and considered to be making satisfactory academic progress while during the probationary period, if the student appeals the decision, and prevails upon appeal. Additionally, only students who have the ability to meet the Satisfactory Academic progress Policy standards by the end of the evaluation period may be placed on probation. Students placed on an academic plan must be able to meet requirements set forth in the academic plan by the end of the next evaluation period. Students who are progressing according to their specific required to attain satisfactory academic progress by the next evaluation. If at the end of the probationary period, the student has still not met both the attendance and academic requirements required for satisfactory academic progress or by the academic plan, he/she will be determined as NOT making satisfactory academic progress and, if applicable, students will not be eligible to receive Title IV funds.
RE-ESTABLISHMENT OF SATISFACTORY ACADEMIC PROGRESS:
Students may re-establish satisfactory academic progress and Title IV aid, as applicable, by meeting minimum attendance and academic requirements by the end of the warning or probationary period.
INTERRUPTIONS, COURSE INCOMPLETES, WITHDRAWALS:
If enrollment is temporarily interrupted for a Leave of Absence, the student will return to school in the same progress status as prior to the leave of absence. Hours elapsed during a leave of absence will extend the student's contract period and maximum time frame by the same number of days taken in the leave of absence and will not be included in the student's cumulative attendance percentage calculation. Students who withdraw prior to completion of the course and wish to re-enroll will return in the same satisfactory academic status as at the time of withdrawal.
APPEAL PROCEDURE:
If a student is determined to not be making satisfactory academic progress, the student may appeal the determination within ten calendar days. Reasons for which students may appeal a negative determination include death of a relative, an injury or illness of the student, or any other allowable special or mitigating circumstance. The student must submit a written appeal to the school describing why they failed to meet satisfactory academic progress standards, along with supporting documentation of the reasons why the determination should be reversed. This information should include what has changed about the student's situation that will allow them to achieve Satisfactory Academic Progress by the next evaluation point. Appeal documents will be reviewed and a decision will be made and reported to the student within 30 calendar days. The appeal and decision documents will be retained in the student file. If the student prevails upon appeal, the satisfactory academic progress determination will be reversed and federal aid will be reinstated, if applicable.
TEXTBOOK INFORMATION
In accordance with Higher Education Act of 1965, as amended by Public Law 110–315—AUG. 14, 2008, following is information pertaining to the cost of student textbooks and supplement materials which we provide to students as part of their enrollment agreement. Textbooks are supplied by course of study.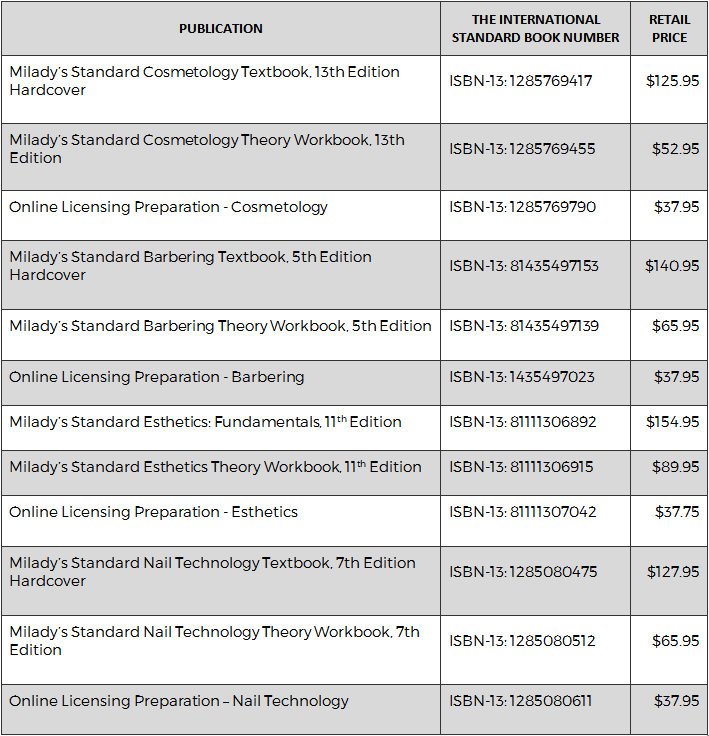 TRANSFER OF CREDIT POLICY
It is the policy of Cutting Edge Academy to grant credit for any hours spent in a Beauty Culture course at another approved school when an original certified transcript of those previous hours is presented prior to commencement of training.
However, the NJ State Board specifically states that a school accepting a transfer student can test him/her to determine the actual number of credit hours to be given, if any. Credit for previous hours is completely up to the discretion of the school, based on its' evaluation.
The students contract will be credited accordingly, based on the schools hourly rate at that time. The student may also be responsible for the purchase of equipment to allow for a complete educational experience. The cost is $175 for evaluation.
VACCINATIONS POLICY
Neither State of New Jersey nor Cutting Edge Academy requires any vaccinations for enrollment nor licensing.
VOTER REGISTRATION FORMS