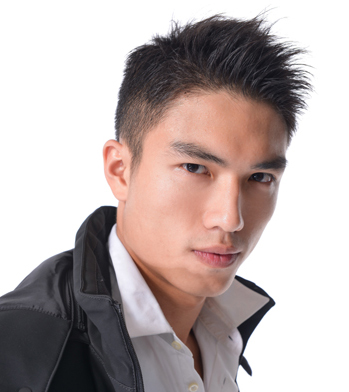 BARBERING
900 Training Hours
The art of Barbering has been revitalized in recent years, with the popularity of facial hair, clean haircuts and the increase of men taking more appreciation in their appearance. This rising popularity and revival in Barbering means there are many more Barber shops opening up around your local streets and shopping centers.
This is not your granddad's Barber industry anymore. More men are taking time out of their busy days to groom themselves from head to toe than ever before. With the newfound power of the internet and cutting edge services that are constantly being introduced to the game, the landscape of the Barber industry has changed tremendously, providing opportunities for individuals to become entrepreneurs and the ability to design their own future.
HOW CAN I BECOME A BARBER?
In the State of New Jersey you are required to be at least 17 years of age, provide a proof of completion of high school or its GED equivalent and complete 900 hours of instruction training at an approved cosmetology school before you can take a licensing examination administered by the New Jersey State Board of Cosmetology and Hairstyling and receive your BARBERING license.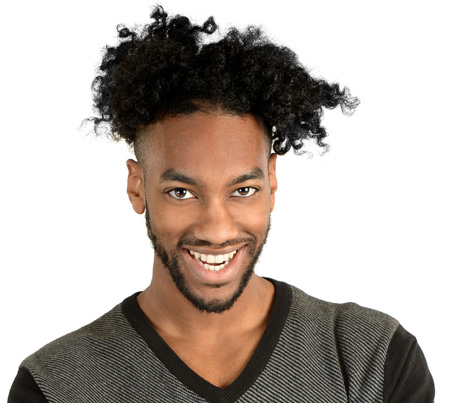 HOW LONG WILL THE PROGRAM TAKE?
Required Training Hours: 900 hours
Day Time Schedule
9:00 am to 3:00 pm Monday – Wednesday
16.5 hours per week
56 weeks to complete
WHAT SKILLS WILL YOU LEARN?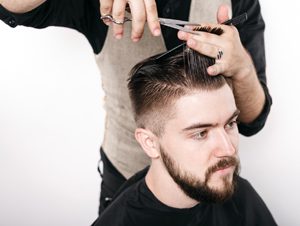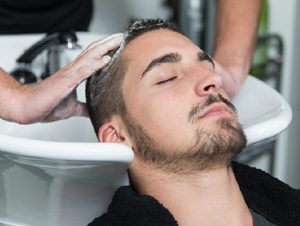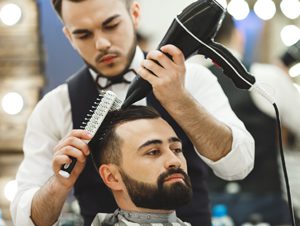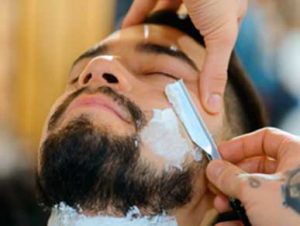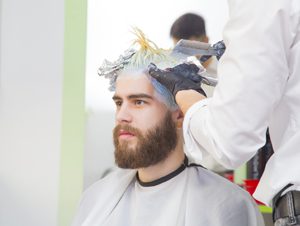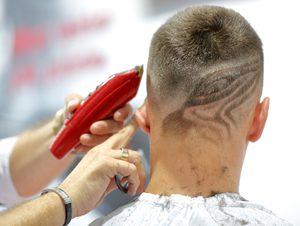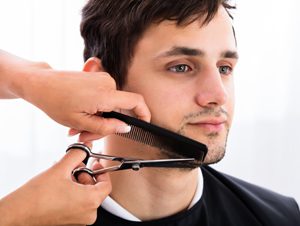 Beard & Mustache Trimming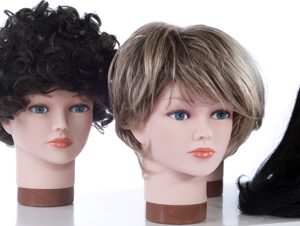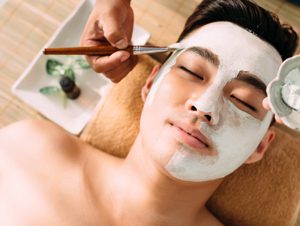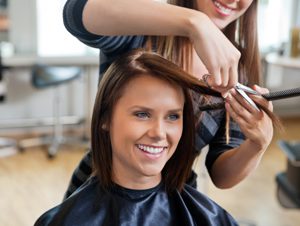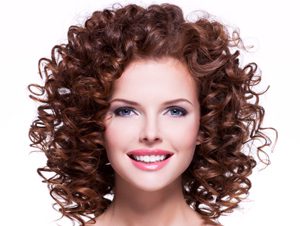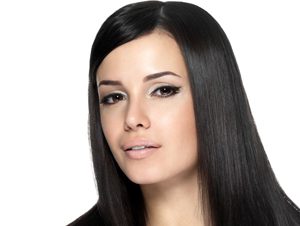 HOW THE PROGRAM WORKS?
Our Barbering program blends in-depth classroom instruction, hands-on training and one-on-one guidance from teachers who really care about you and your success.
The first half of your Barbering program is spent in the Junior classrooms. Your work will consist of lectures, demonstrations, practicing on mannequin heads and classmates, testing your knowledge on all the course subjects with written and practical examinations.
Our class sizes allow each student to receive individual attention from our teachers who will challenge you creatively and technically.
After completion of 450 hours, passing the written and practical midterm evaluations, recommendation of your instructor and providing a physician's certificate, you will advance to the Senior floor with a Student Permit issued by the New Jersey State Board of Cosmetology and Hairstyling.
In the second half of your program you will get even more hands-on in our Student Salon. While performing clinic services on public, you will build your self-esteem and knowledge to succeed in your future career, sharpen your skills through additional lectures, advanced demonstrations and salon management.
Once you complete the required 900 training hours you will be fully prepared to pass your N.J. State Board exam and have the tools and confidence to start a new career as a licensed Barber.
WHAT EQUIPMENT WILL YOU USE?
Unwrapping your new professional kit and going through it will be one of the most exciting days in your Barbering program. We made sure it includes an array of tools and resources to help you make the most of your time at Cutting Edge Academy and take your career to the next level.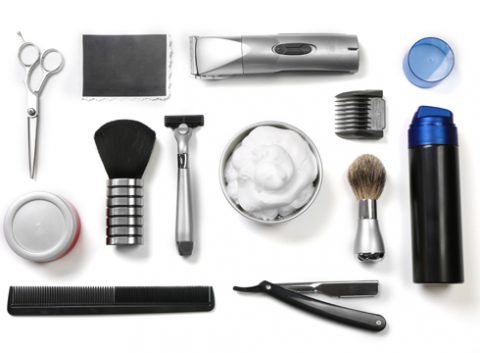 WHAT CAREERS CAN YOU FIND?
When most people think of a Barber, they think of someone who snips and clips hair at a shop with a striped pole out front. While many Barbers still work in traditional barbershops, a new variety of career options and opportunities has become available.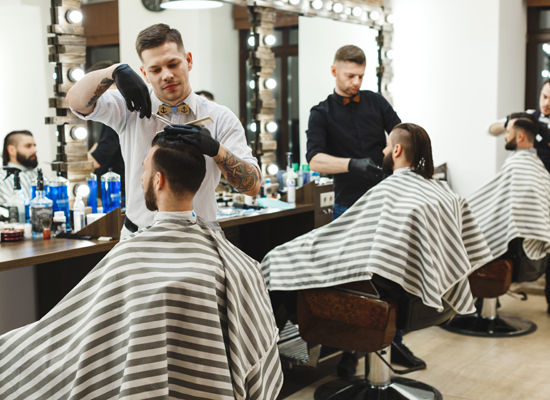 Career opportunities for licensed Barbers include:
Master Barber
Hairdresser
Men's Hairstylist
Celebrity Barber
Barbershop Manager
Barbershop Owner
Platform Barber
Manufacturer's Representative
There is a variety of locations where Barbers can find employment:
Established Barbershops
Hair Salons
Resorts, Hotels, Spas
Cruise Ships
Nursing Homes
Retirement Communities
Military Bases
Hospitals
Correctional Facilities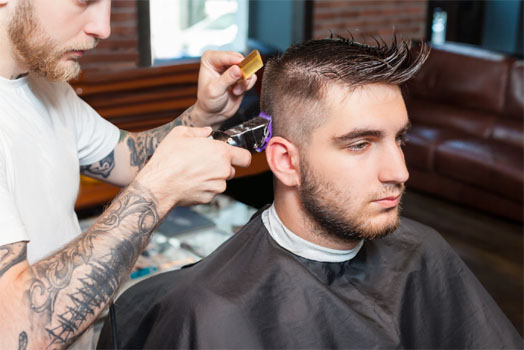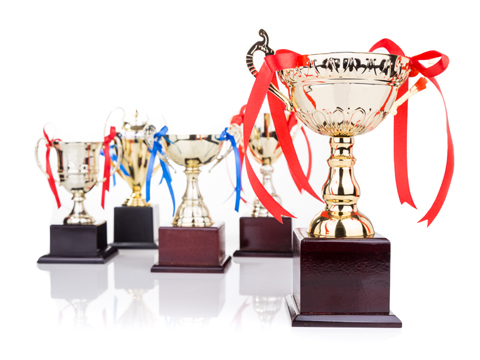 As Barbers become more noticed in the field, many will choose to take part in national and international competitions.  This allows them to showcase their talent to top names in the industry which ultimately will increase their exposure. Some of the top competitions for Barbers include:
HOW MUCH WILL IT COST?
PROGRAM TOTAL COST: $10,750.00
Tuition: $9,675.00
Registration Fee (nonrefundable): $175.00
Kit, Equipment, Textbook, Supplies (nonrefundable): $900.00
Termination Fee: $100.00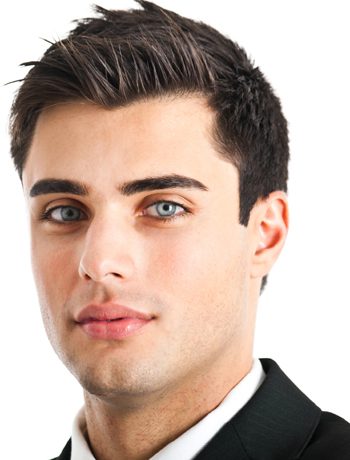 IS THERE FINANCIAL ASSISTANCE?
There is a variety of financing options and scholarship opportunities available to those who qualify.
The Barbering program does not qualify for Federal Financial Aid.
Cutting Edge Academy is approved by the U.S. Department of Education to offer federal financial aid for Cosmetology and Skin Care Specialty programs to qualifying students.
Explore the options that may be available to you below or contact us directly at
862-251-7290  / 973-572-6619
FINANCIAL AID >>
  SCHOLARSHIP OPPORTUNITIES >>
    FINANCING OPTIONS >>

WHEN CAN YOU START?
New classes start on monthly basis
02-06-2017 Barbering (Daytime)
03-06-2017 Barbering (Daytime)
04-03-2017 Barbering (Daytime)
05-01-2017 Barbering (Daytime)
06-05-2017 Barbering (Daytime)
07-10-2017 Barbering (Daytime)
08-07-2017 Barbering (Daytime)
09-11-2017 Barbering (Daytime)
10-02-2017 Barbering (Daytime)
11-06-2017 Barbering (Daytime)
12-04-2017 Barbering (Daytime)